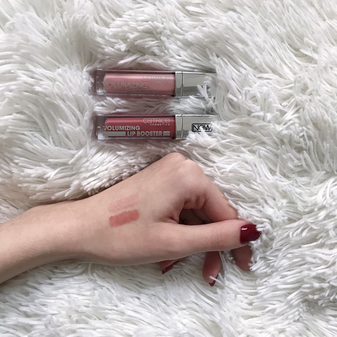 Hi all!
In the past two years there has been a trend going around with lips, full plump lips. But for people like me who do not want to have surgery to get those lips, there a lip plump products. I have found a lipgloss which claims to plump up your lips. I couldn't be more excited!
I bought the lipgloss in two colours and they are both really beautiful!
The packaging is nice and practical because of the size.
At first I have to say that I heard some different opinions from a diversity of women. The women I spoke to all have very good and positive things to say about the lipgloss, but I am not one of them. Which is unfortunate since I had high hopes because of the lovely colours. The sensation of the product itself makes me uncomfortable. The ingredient that is supposed to plump your lips gives me the feeling that in about ten minutes I won't have lips anymore.
So my conclusion: would I buy it again? No, definitely not!
Hugs and kisses.