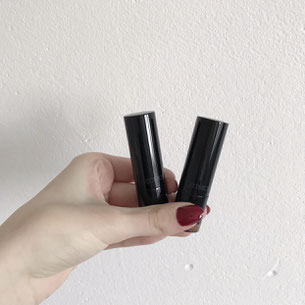 Hi all!


Recently I was in a drugstore and I bought some budget proof lip products. The lipsticks that I chose are from Catrice, I have a pinky colour and a beige.  I really like the brand a lot, it has a nice quality and it is really nice to your wallet.
The design of the lipsticks are classy and sophisticated and the product itself smells nice. However I have to say I don't think everyone like this smell right under their nose. It is not matt or shiny on the lips. So it will look good on almost everyone!
I love the colours! I had big expectations for the nude lipstick, but It made me really pale so I had to change the rest of my makeup. Also the texture from both lipsticks seems different. The beige one looks really streaky on the lips, so that is a bummer. You really have to try hard to make it look good, but however the pink lipstick doesn't has that problem.
But for the price of the product I think they did a great job creating this collection!
So I would definitely recommend it!


Hugs and kisses!