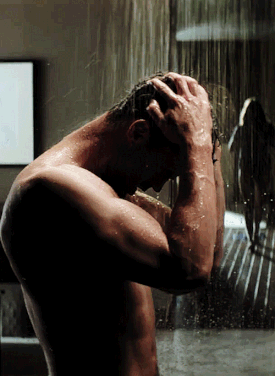 Hi all!
If you would know me you know how obsessed I am with series and movies. I just can't get enough of it!
When I love a series or movie I get really emotionally invested in it, and if I tell you about it I will get too enthusiastic.
So you will have to stop me from talking too much, or you will go crazy.
I will try to hold myself together and not give away spoilers!


If you like it or not everyone has heard of the triology of Fifty shades of grey. Even if you haven't read the books or seen the movies you know what it's about. Therefore I am not spending time on explaining the storyline, but I am going to spend this time telling you how much I adore Jamie Dornan. Jamie Dornan, better known as Mr. Grey, has gone through an extraordinary development. He is like wine, he just gets more perfect with age. He has become a gorgeous man.
There have been multiple negative references about the movies. What I somehow understand, I have read the books and you can't compare them to the movies. In my opinion the movies could have been much better if they had included different aspects of the books. The moviemaker made a very safe choice in selecting the scenes, which made it result into a basic American romance movie. I had high hopes when I saw the poster saying "don't miss the climax". So the whole movie I was waiting for that climax, but it never came…
In the end I am not complaining because of how they selected to be their main characters, in particular Christian Grey, they have done a 10/10 job.  
Hugs and kisses.