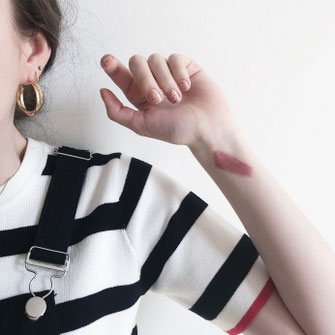 Hi all!
Every time I enter a drugstore I must go over to the make-up section. When I looked at the Essence make-up stand I saw that they had a new lipstick line. The package immediately took my attention because of the odd shape. I wanted to try out some of the colors but I only liked one of them. 
The smell of the lipstick reminds me of the MAC lip collection, which I love. Usually when a make-up product has a strong scent I don't want to have it near me. However, this one I want to put all over my face. The color is lovely, flirty and girly. When I see this color I think of a wedding in a rose garden, the only thing missing is a handsome man but I'm wonder off.. 
So my conclusion is, I love this lipstick and color but not the whole collection. I think that every person with a different personality would find a matching color. 
Hugs and kisses.
I have the Shade : 10