Hi all!


A few weeks ago I was in the city with my mom. We went into the Douglas for a parfume, the lady that helped us had amazing lash extensions. So as curious as I am, I immediately asked her where she had them done. By my surprise she said she did them herself, AT HOME. I was amazed and super enthusiastic by that news. She told me she always buys a small kid from Catrice and that's it.
My mom and I were eager to find that kid that day, and we did!
When arriving home I didn't had the patience to wait until the next day to try it out.
I thought is was fine to just do it before dinner.
So here we go, lash extensions at home…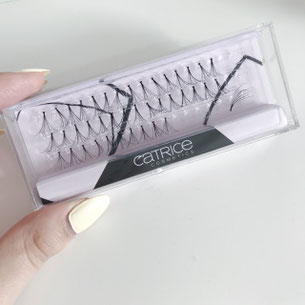 Every dot has about 8 lashes on them. In the package there are 3 rows of lash dots, 3 rows from small to longer lash hairs. As the professional that I am I had no clue what I was doing nor did that work out for me.
 I will tell you step by step what I did (there are not many steps, because of my patience I didn't gave it much time).
Firstly I started by picking the biggest lashes in the package, very smart if you ask me. Not that smart if you ask my parents.

The package comes with some lash glue, the girl at the store told me she just used that one.
Secondly, There is a small applicator sticky thing when you open the glue, I just held a lash dot of extensions beside that sticky thing until there was as much glue as needed, by my perspective.

Next, I used a tweezer to place the lash dot close to my own lashes. I used a tweezer to squeeze the extension and my own lash together. The tweezer was something I saw a lot of beauty youtubers use in their videos.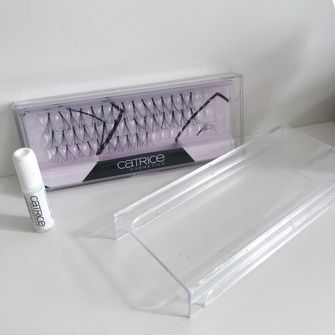 Well people it was a nightmare! I surely did something wrong, the extensions kept sticking to the tweezer when I tried to squeeze them in place.
This whole journey concluded in me only doing one eye and hating the feeling it gave that eye.
My plan was to sleep with them for review purposes, however I ended up removing them after diner.
I think I have to do some more research before trying it again someday, because I will try some day boys and girls.
Thank you for reading the evolution of big joy evolving into a big fail.



Hugs and kisses.